Easy Way to Set up your BLOG
Hey all,
My wife and girls just went to check/pick some blackberries that grow along our upper pasture. I hope they get some. um mm …..yum. The blackberries are about a month later this year due to the cooler weather this summer, so they are just coming on. While they are doing that I'm going to explain an easy way to set up your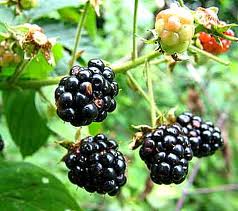 blog.
Easy way to set up your blog … domain search
First of all we need to set up a domain. It only costs about twelve bucks a year, … not bad. What I did was go to GoDaddy.com and do a domain search. It is an easy push button type thing to do.  On the first page of GoDaddy you will see a window that says "Start your domain search here". I suggest using your own name if you can. I choose "4StephenPeters.com" because "StephenPeters.com " wasn't available. The exact name isn't that important for the easy way to set up your blog.
Easy way to set up your blog … easy support
Just push the button and it will tell you whether or not the domain you are asking for is available. Then for the easy way to set up your blog,  follow the instructions to sign up for your domain name. When I went through the process on GoDadddy.com, their web site had a problem getting my order to the Shopping cart for check out. So I just called them on the sales/support number displayed at the upper right hand corner of their page. They walked me right through the whole process. Easy!
Easy way to set up up your blog … domain name
Now that we have a domain name we need to set up web hosting. Your web site won't show up until you have Hosting in place. We will go to HostGator.com and sign up, it only costs about $4 bucks a month. It is a cinch to walk through their sign up, they will ask you questions and all you need to do is fill in the blanks.
Easy way to set up up a blog … word press
Once you're singed up you need to go to their app installation page and get "Word Press" installed, which is a matter of going toward the bottom of the app page and look under Fantasia. There you will see a little smiley face for "Word Press". Click on it to install. If you have any questions just call their customer support number and they will walk you through the easy way to set up your blog.
While talking to HostGator's support you will need to have them help you link up your domain name and hosting account. Now that is the easy way to set up a blog. Not hard at all, huh? Not at all! Easy way to set up your blog.
To your success!
p.s. When you are ready to chose a theme for your web site. Thesis is a great SEO optimized theme. Easy way to set up your blog.