Promoting Your Blog …. Gravatar Avatar
We are doing a series on promoting your blog, today's is about your Gravatar Avatar. I would like to tell you that ….. Gravatar comes from the Latin words for gravity and tar. -But you already know that is a bunch of crap. However the gravtar could help you have more gravity on the internet. Sounds impressive doesn't it …. more on that later. We will cover what a Gravatar avatar is, why you need one, and how to get a Gravatar.
Promoting Your Blog – What is a Gravatar Avatar
So what is a gravatar? It is the small picture that you see next to a comment on a forum, blog post and other places. "G-r-avatar" actually means, "globally-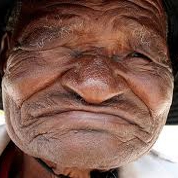 recognized- avatar" It is a way for people to be able to recognize you. To put a memorable face with your words in their mind instead of a grey silhouette, or a blank spot. The gray spot is like meeting someone with a bag over their head, …. most people will steer clear.
It is a very good idea to use the same gravatar all around the internet in the places you can have one displayed. That is because it makes it easier for people to recognize and remember you,they see that you are all over the internet. Consistancy can be to your advantage until you get well known. Then it doesn't matter so much. Ok  I know for you creative types that seems boring just do it, and help people get to know you.
Promoting Your Blog – Why You need a Gravatar Avatar
Being recognized is one reason you need a Gravatar. The more that people see you face around the internet the more credibility that you will have.   Last I check credibility is a good thing when it comes to promoting your blog. 🙂 …….. Well I should add an "if" about creditability, I am assuming you haven't done a lot of things that could be seen as mean nasty stupid or lacking in integrity. Then you might want to change your gravatar. Change your name. ….. Move to another galaxy …. well ok you can stay …. I know I have done stupid things before. But hopefully the good out weighs the ….. ah you know ….the other stuff. 🙂 Let's work on "promoting your blog" the way you "want" to be seen.
Some blogs won't even accept your comments if you don't have a gravatar.Others won't read your comment without a gravatar. Talk about mean and nasty. 🙂 But because we need readers we will have to over look that for now and make them happy.
Promoting Your Blog – How to get a Gravatar Avatar
Getting a Gravatar is very easy and free:
Go to www.gravatar.com and you will find the intructions they are easy to follow.
You need to enter your email and a password. Use an email that you want to use for posting comments around. The same one makes it easier.
Upload your picture from your computer that you have chosen. Than you can crop it to how you want it
Be sure to go to "your account" and fill in your profile Or edit your "profile". This always helps. Make sure you enter your web site if you have one in the "link" section of your profile. Some may argue that it isn't a very strong link, but it is another link.You never know what it can do for you… so make sure to fill it in, and save it. So you will be

promoting your blog

with your

Gravatar avatar

.
There you have it. Now we are going to open it up for comments. The what, why and how of Gravatars. Let me know if I missed any thing about Gravatars. Now make sure you have a Gravatar so you are memorable and to get your self known. That is all part of promoting your blog with your Gravatar avatar.
Looking to your Success,
Stephen Peters
p.s.Leave me a comment….. I love to hear and read you thoughts and feelings. Be sure and sign up for my email list over in the side  column. Just enter your email and click "sign up now".
p.p.s. To read the first in this series – Promoting your blog – click promoting your blog – email, Or read about How to get more money.
Related articles