You are going to learn the secrets of commenting on others blogs that ends up promoting your blog. Sound good? ….Of course! Setting up a win -win always works! Let's dive in and learn the secrets.
Promoting Your Blog ….. The Secrets to Comments
When you leave a comment on a blog or forum lets make sure that it isn't just spam. Your  objective is more than just leaving a link to to your site, you want to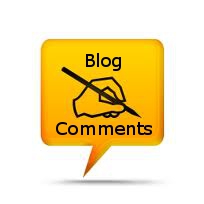 help out the other persons blog or forum. Well maybe you don't ….. but it is a good idea to do it any way. ; )  If you help them get what they want, it will help you get what you want.
You should comment on a topic that is relevant to your blog site. Of course you may comment on what ever you want. However if you want to make it count for promoting your blog…… keep it relevant.
Make sure to actually read what has been published that you are commenting on. That way you can add to the discussion at hand .
3 Things I like to keep in mind When leaving comments
Pick out something that you liked in the post. It could be "I like the idea of promoting my blog because I have a really great blog that is so great that ….." oops…… did that slip in?….. You get the idea. there should be something that you connect with ….." I have been thinking about doing the same ….." ….."I feel the same way as you, about taking care of….."  …." I see it differently than you, it seems to me that……".
"Leave something of your self" as Ken Pickard says over at thenetworkdad.com. You can lead in with something like "this is what I found when I…….". This helps you show leadership or authority. That is if you want people to follow you! lol.
Remember that what ever you say is a reflection of your self. You are promoting your blog. So keep it positive, even if you disagree. That is another thing that shows leadership.
Promoting Your Blog ….. The Secrets to Comments
It is a good idea to try and comment on 5-10 blogs for every one you publish. This has a compound effect  as you publish more and more content, you also get more and more links back to your site. not to mention traffic. With only 10 more blogs published you will have 50 to 100 back links. Not to bad! Just think of the additional exposure your getting. …….  I suppose we could call that promoting your blog.
Gravatars are another important item while commenting. It gives you a face to those that read your comments. It is a good idea to match it up with your blog so people start to recognize you…. always good for helping people to trust you. So….. just add it to your comments…..it is pretty easy. I will show you how  in Promoting Your Blog … Gravatar Avatar.
So there you have it. Remember to: 1. "Pick something you like" 2. "Leave something of your self" 3."What you say is a reflection of your self". these are a few keys to keep in mind when "Promoting your Blog" with comments.
To your success,
Stephen Peters
p.s. What have you done for leaving comment? Do you leave comments? What bugs you about some comments? Would love to see what you have to say!
p.p.s. Click this if your wondering what to blog about. Be sure to leave your email in the form on the right to get more info.