When you take your time to write a blog, you sure as heck want it to be seen especially after you have figured out what to blog about – That is what promoting your blog is about. Is it important that every one reads it? That would be nice – however deep in our gut we want it to be read by people that matter most. Those that you can get to take action. That is why promoting your blog through your email list is so important.
Why is promoting your blog to your email list so important? Could it be that you have already established a level of trust with them? -Absolutely! So here are some steps you can use to Start promoting your blog.
Promoting Your Blog … Email Your List
Email marketing is one of the most important things you can do to make your blog grow. You can try advertising or all sorts of gimmicks for "promoting your blog"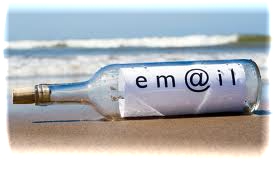 …. but in the long run, building a list will puts more money in your pocket and adds more value to those on your list.
One of your first priorities should be to get an email list. You can do that by setting up one of those forms from Aweber in your sidebar. It collects peoples name and email address. You can give something of value to get people to sign up,… or just ask for them to join your list, either way – just do it.
How does having a list do anything to promoting your blog? You just email your list every time you post a blog post….. simple as that. In a few months you may have a list of 1000 people. After you publish your post send them a link to your blog post. With a 1000 people on your list you could have 500 to 900 people reading your blog post just after you published it.
Promoting Your Blog …. goes further….. and further
Now when you have an email list you aren't limited to only promoting your blog. You can use the list to promote affiliate offers and your own products. Remember these people on your list are your fans …. they like you …. trust you. They are your friends treat them right and they will take care of you.
Now as you keep promoting your blog in this way. You will start to notice that you have begun to establish a tribe or community of people that will begin to refer to and share your blog posts on their social networks. You can see how this can compound and grow every day making you effort of promoting your blog go further every day. Eventually you won't even think about how to make seo
That is about it on "Promoting you blog" through your email list. It is on of the most effective ways to get your blog growing. Tomorrow I am going to write about some more ways you can work on promoting your blog.
To your success,
Stephen Peters
P.S. Put your name and email in the form on the right for more cool blogging tips, tricks and secrets. Also leave me your thoughts, comments and questions below.